John Lucia's Project 55
This is a beautiful ground-up restoration of a 55 Chevy Belair 2 door hardtop done by John Lucia and friends. Here it sits in his garage, and as you can see is only awaiting a few things til completion such as interior and some chrome moldings. John bought this car for about $9000 at the Adirondack Nationals a few years back and has been working on it ever since. It sports a ZZ4 350ci crate motor, rated around 385hp and over 400lb-ft torque, it has edelbrock carb & air filter, MSD ignition, B&M shifter, American Racing Wheels, dual exhaust, headers and much more.
Following pictures were taken 9/20/07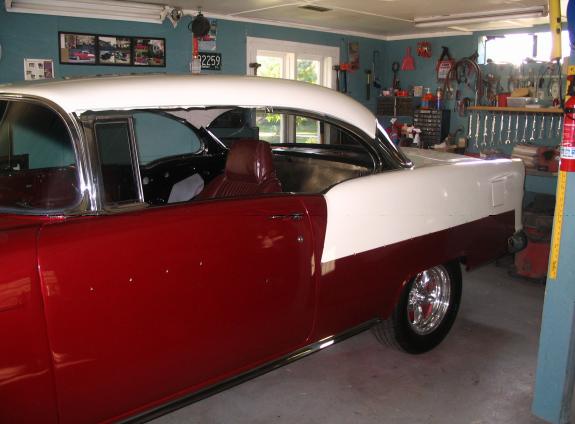 American racing wheels, with red painted drums giving it a 50's style look.
Taking the pictures in the dark does this car no justice, wait til its in the sun, its gonna shine!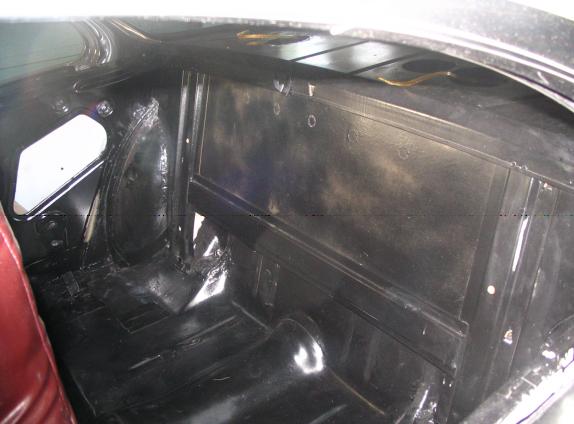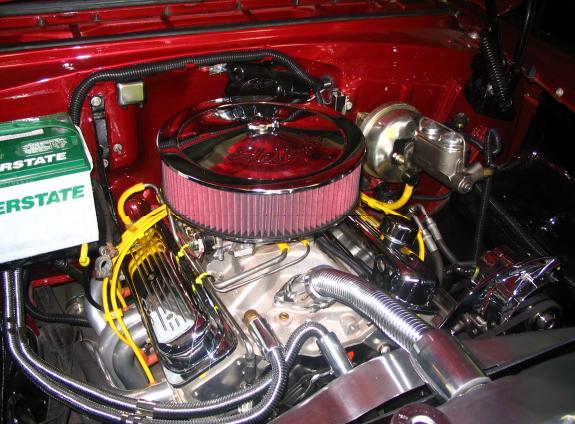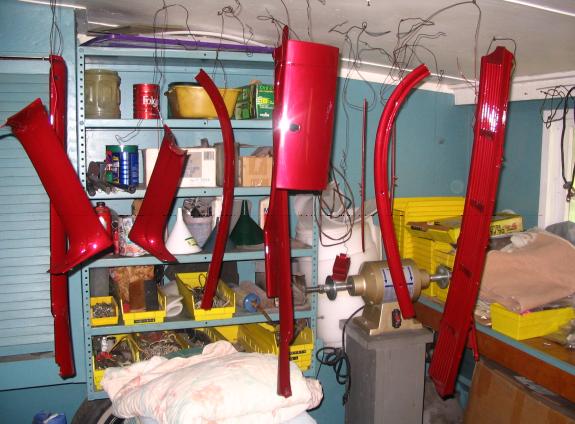 Just needs interior now and its completed, can't wait to see this car outside of the garage and in the sun!
Pictures below were taken on 10/1/08.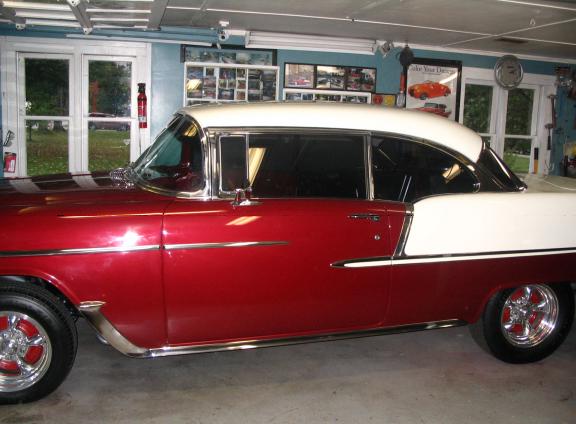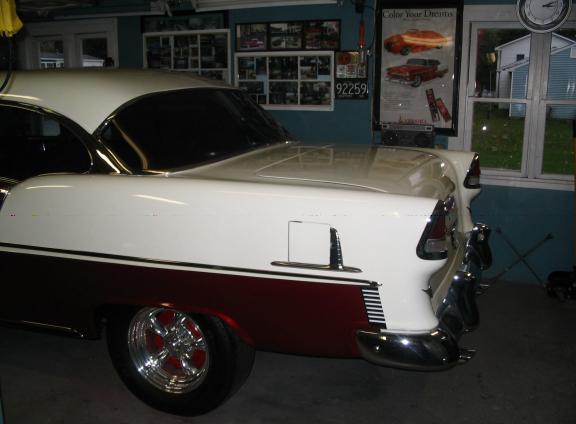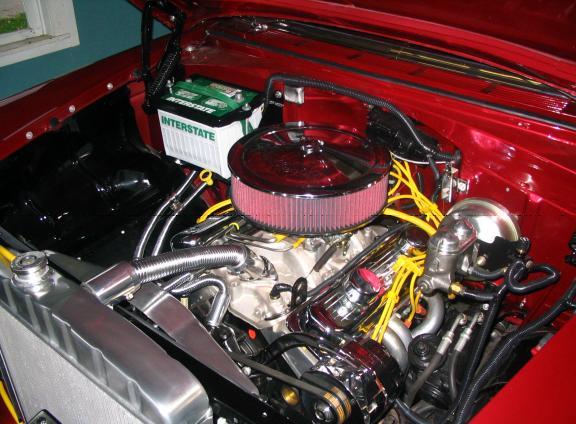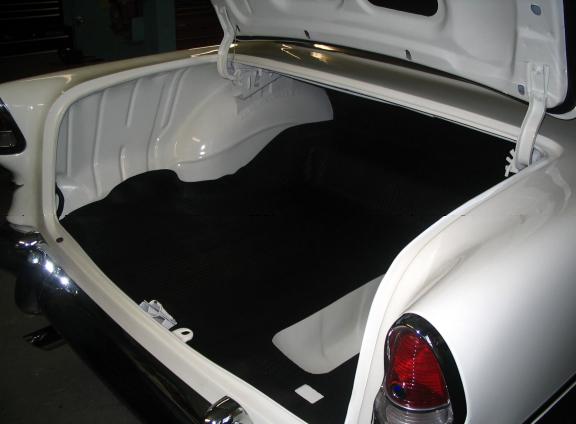 This page will be updated as the project nears its finish.